More great personal websites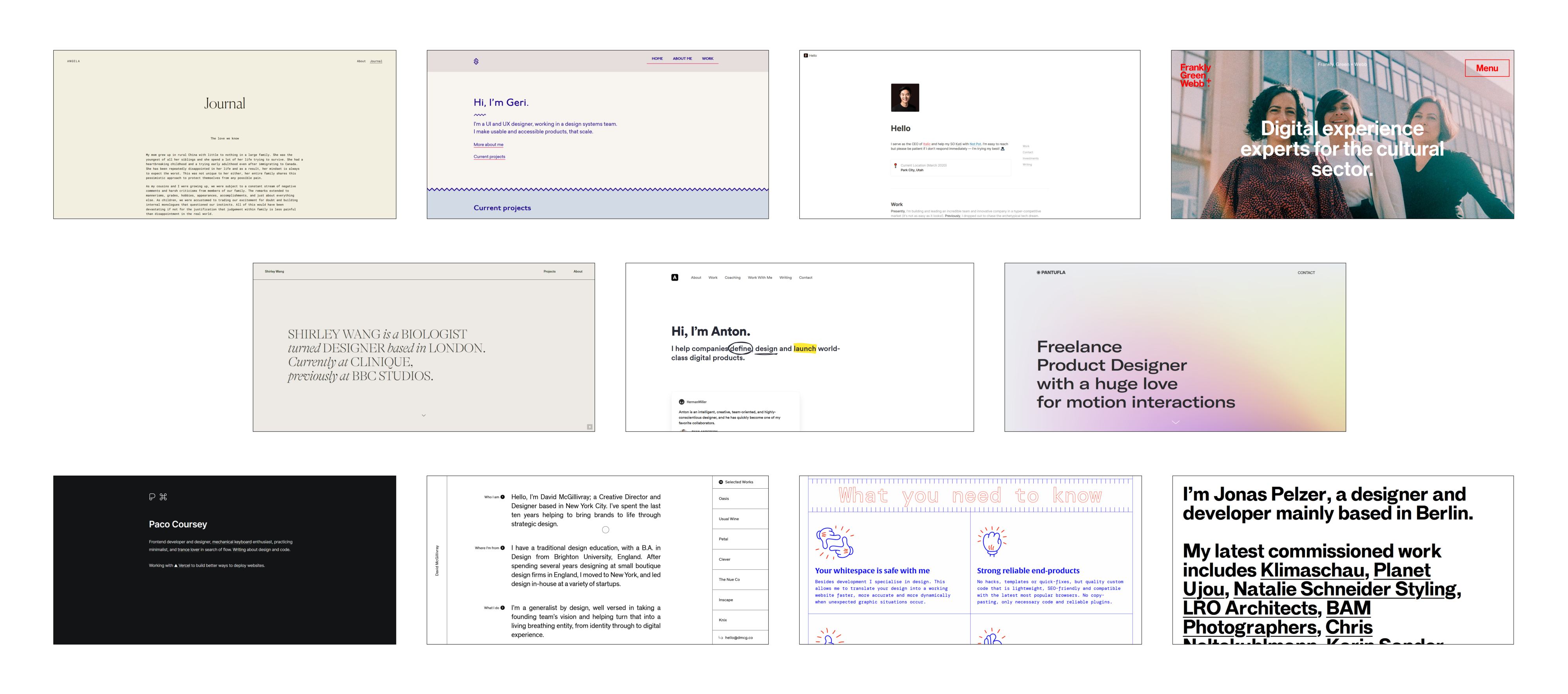 I hugely enjoy looking at personal / portfolio websites — they're a great source of inspiration for exciting and creative websites. Whenever I find one I really like, I bookmark it to come back to.
Going into next year, I know many people may be looking for new work. If you're about to update your portfolio or write new case studies, take a look at these sites for inspiration.
These 11 sites are presented in no particular order. They're all portfolios of UX / product design portfolios, apart from a couple of developer websites and blogs. All have amazing standard of design and great readability.
If you missed my last round up, check it out here.
---
---
Thanks for reading!
Read more articles tagged Design, or check out everything.